SOFTECH TEAM consists of experienced Networking Engineers, Certified Trainers, Project Leaders, System Analyst, Developers, and enthusiastic Customer Support Engineers.Our Customers have learnt few things from our enthusiastic "SOFTECH TEAM", extraordinary quality, outstanding value, and great training.
All of our trainers are Microsoft Certified IT professionals who bring real world experience into the classroom. Hired for their presentation skills as well as their expertise, they are then put through one of the most rigorous development programs in the industry, backed by constant ongoing evaluation.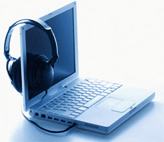 Products We Provide,

SOFTECH INFO SYSTEMS Provide Best software solutions for our clients. We delivers highly transformational business solutions to help its clients stay ahead of competition today and in the future The application development services provided by Softech span the entire project lifecycle, starting from requirements analysis through design, development, testing, integration, delivery and implementation to after-sales support.

Application Development
Application Re- Engineering
Web Desiging and Maintenance
E.R.P
Domain Name Registration and Management
Web hosting Solution

SOFTECH Systems & Services offers a full line of hardware and software from all the major vendors. View our catalog for more information on the hardware and software products we have available. We are well experienced in hardware maintenance and services. We have well experienced technicians to assist in preventing problems over the life of the system.

Intel

®

Core

TM

2 Duo processors

2 GB DDR2 RAM

160 GB Sata Hard Disk

17'' LG LCD + 22x LG DVD RW

and more....

Price Starts From 25,000 INR

.
APGDCA

(Windows, MS Office 2007 Full, SQL Server, Internet Basics, C, C++, Visual Basic 6.0, JAVA, VB .NET, ASP .NET+Project )